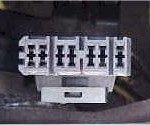 Nissan Data Scan 240sx Software
Nissan Data Scan is probably one of the best and "must have" software available at an affordable price. Literally you and a few friends can chip in and buy Nissan Data Scan and you all would enjoy the cool features it offers. Never again have to count those annoying blinking lights ever again!
Nissan Data Scan has a free trial where only a few features are unlocked for usage. Take it from me, you will buy it and never regret it! A built in trip analyzer where you can drive and it calculates your MPG and fuel consumption. Built in Data Logging helps you monitor your engine while you drive. Nissan data Scan works with many Nissan ranging from 240sx with the stock ka24de to the SR20DET swap. Nissan VG30deTT from the 300zx and so on.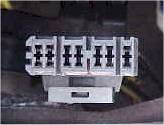 Nissan DataScan I software has been tested on following cars:
AUS 200SX S14 (SR20DET)
AUS 200SX S15 (SR20DET)
AUS Maxima A32 (VQ30DE)
AUS Pulsar N14 (GA16DE)
AUS Pulsar N14 (SR20DE)
AUS Pulsar N15 (GA16DE)
AUS Pulsar N14 (SR20DE)
AUS NX/NXR Coupe (SR20DE)
JDM 180SX S13 (SR20DET)
JDM Silvia S14 (SR20DE)
JDM Silvia S15 (SR20DET)
JDM Pulsar GTi (SR18DE)
JDM Pulsar GTiR (SR20DET)
JDM Bluebird U14 (SR18DE)
JDM Bluebird U15 (SR20DET)
JDM Skyline R32 (RB20DET)
JDM Skyline R32 GTR (RB26DETT)
JDM Skyline R33 (RB25DET)
JDM Skyline R33 (RB20DE)
JDM Skyline R33 (RB25DE)
JDM Skyline R33 GTR (RB26DETT)
JDM Skyline R34 (RB25DET NEO)
JDM Avenir PWN10 (SR20DE)
JDM Infiniti Q45
CAN '92 Infiniti G20 (SR20DE)
US 300Z Z32 (VG30DETT)
US Sentra B13 SE-R(SR20DE)
US Sentra B14 (SR20DE)
US '98 200SX B14 (SR20DE)
US '94 Sentra B13 (GA16DE)
US NX2000 (SR20DE)
US NX1600(GA16DE)
US Maxima A32 (VQ30DE)
US '93 '94 Altima U13 (KA24DE)
US '99 Altima GXE (L30, KA24DE)
US '94 '95 '96 Infiniti G20 HP10
US '96 Ford Maverick 2.7Tdi
UK Almera N15 GTI (SR20DE)
UK 200SX S14a (SR20DET)
UK Micra K11 (CG13DE/CG10DE
UK 1993 Primera P10 (SR20DE)
FRA 200SX S14a (SR20DET)
FRA 200SX S14 (SR20DET)
FRA Primera P10 (GA16DE)
FRA Sunny N14 (GA16DE)
FRA '93 100NX 2.0 GTI (=NX coupe) (SR20DE)
GER Almera NX (GA16DE)
GER 200SX (SR20DET)
GER '91 300ZX Z32 (VG30DETT)
EUR Primera P10 (GA16DE)
EUR 200SX S14a (SR20DET)
Primera HP10 SR20DE(T)
Primera '99 P11 – G20 (SR20DE)
Pulsar EAAN15 (SR16VE)
Cefiro A32 VQ20DE
FIN 99 Maxima A32 (VQ30DE)
Nissan Paladin (KA24DE)
Nissan Roniz (KA24DE)
Primera P11 (SR20DE)
Sentra GSS B14X (SR20DE)
Sentra B13X (GA16DE)
AUD Nissan Pathfinder 2002 (VG33E) – requires Consult I adaptor with OBDII plug
US Altima 2000 – requires Consult I adaptor with OBDII plug
View other related Nissan Tutorials