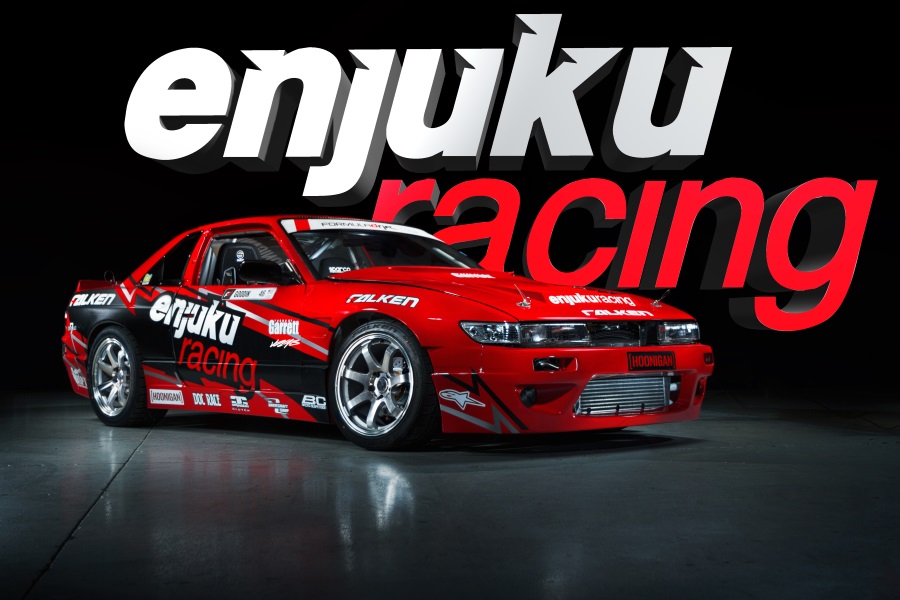 Enjuku Racing
If you just getting into the 240sx scene, or have been in it for quite some time like I have then you have somewhere long the lines heard of Enjuku Racing. If you Google 240sx Parts one of the top results will be Enjuku. Regardless if you Have an s13 or s14, KA24e/ka24de, or even your more than common JDM swaps: SR20det, RB20DET, 1JZhte/2JZGTE and so on they will be the best place to track down parts. If you are looking to turbo your ka24 then you should have a look at there manifolds section, for the price of a brand new high quality turbo manifold, one would expect to pay over $400 but for $200 they have a perfect fitment bottom mount. From OEM to aftermarket parts, they most likely have it and for a great price. I am not getting paid to write this, and I don't hold them in higher regard than any other, but with my own experience, and over 15 240sx's I'd say they are fair.
Enjuku Racing and Nissan Parts
For starters, just about everyone always wants to go 5 speed. Enjuku Racing offers a whole section to swap your Nissan 240sx from automatic to manual transmission.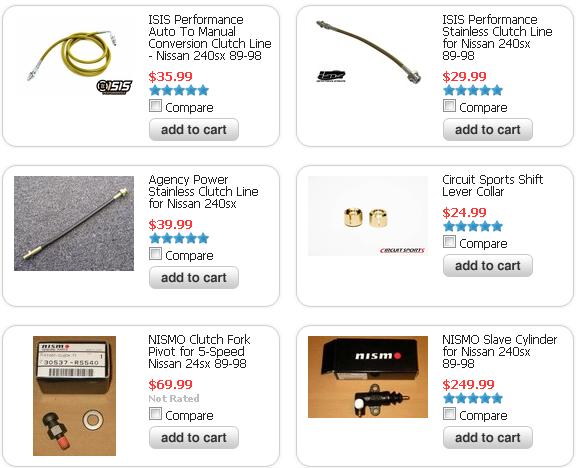 9 out of 10 Nissan 240sx owners are 5 speed. The other want to go manual transmission but don't want to find or put the effort in to finding all the parts needed. Just by taking a look through hat they offer I can almost bet you will find something you need or have been wanting. So check out which ever sections suites your needs.
Nissan 240sx Accessories by Enjuku Racing
Just going through Enkukus Nissan 240sx Accessories section, I already wanna add a few things to the cart and check out. Drift buttons, Radiator caps, Heat shield and so much more all under $50. One thing you get from Enjuku is quality.